Lottie has been lucky enough to be a brand rep for an amazing small business called Cookie Dough Kids and their pet range! 
If you'd like to have a look at their personalised pet gifts, here is the link! – https://cookiedoughkids.co.uk/accessories/pets-accessories/
Cookie Dough Kids is a small business which specialises in personalised baby and kids clothes and accessories. Recently, they launched a collection for pets! 
The collection includes personalised cushions, blankets, treat jars and backpacks, with more products to be added such as bandanas and bowls! 
We use Lotties personalised backpack from Cookie Dough Kids all the time! You might be thinking, why would a dog need a backpack?! But we actually find it so useful, we use it when we go on days out, holidays etc and it helps to keep all of Lotties essentials (such as food, treats, toys and poo bags) all in one place! It's a cotton backpack so it is machine washable also which is so handy, and the pink vinyl looks fab against the black cotton and really stands out. We've had so many compliments about on it!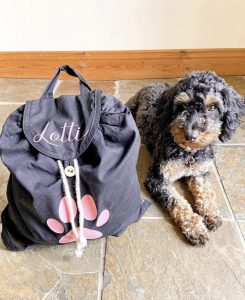 The personalised pet treat jar that we have for Lottie is also used on a daily basis! It can be sometimes difficult to know where to keep your dogs treats that will still look nice in your home! Lottie's treat jar does just that! It's an air tight jar so it keeps her treats nice and fresh and looks perfect on the breakfast bar in our home! Lottie loves her treats, so the jar is used regularly on a daily basis!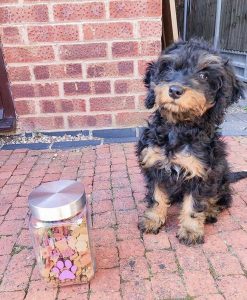 The personalised blanket is soooo cute! It's a super soft fabric with a lovely fleece lining and has the cutest polar bear design. It's a grey colour which is great, as grey is so popular in people's homes at the moment so it still looks stylish; not like some dog blankets which can make your home look messy! Lottie loves cosying up in her bed with her blanket, this is a must for all dogs – cosy, warm and looks great too!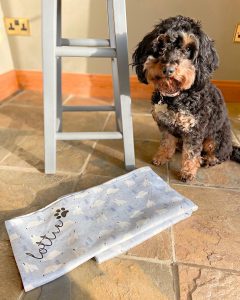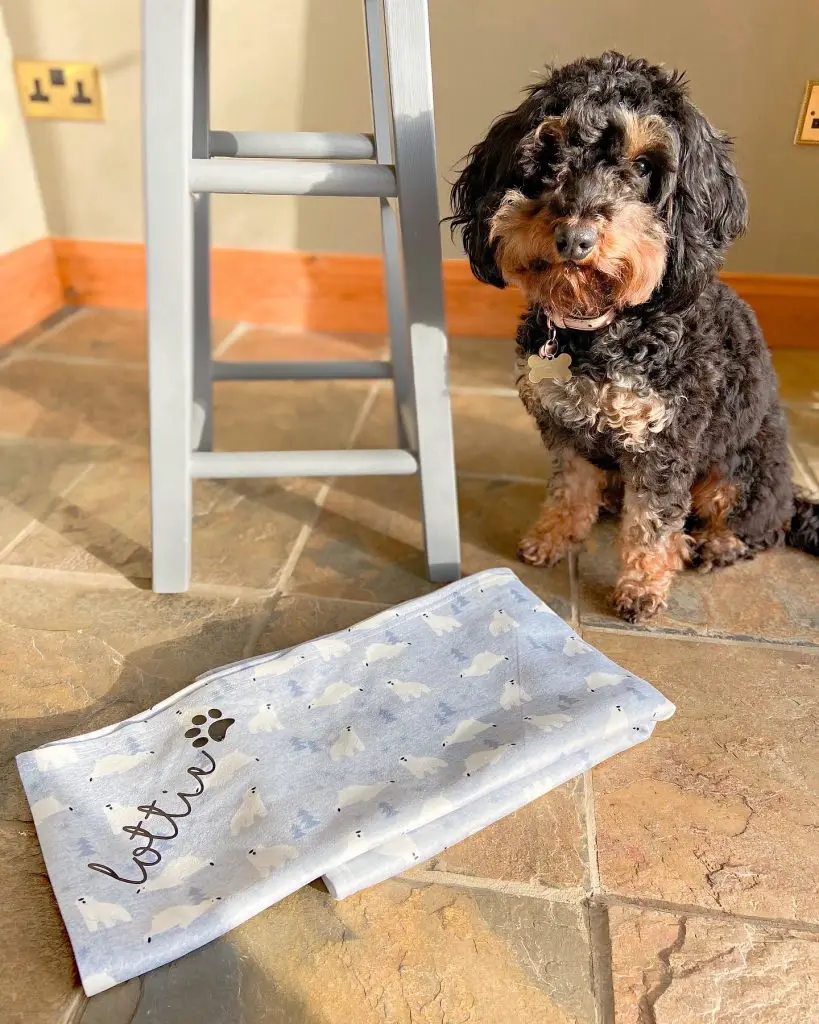 The cushion is also extremely cute, it's a cushion so it's for decorative purposes only, it's not a toy or a pillow to be slept on. Again, it's grey, so looks stylish in the home, and is a super soft fabric. The cushion of the cover can be removed and machine washed so it's easy to keep clean. Lottie is lucky enough to have her own little bedroom (the cupboard under our stairs!) and this cushion is a great addition.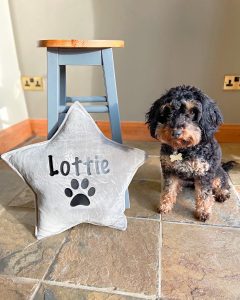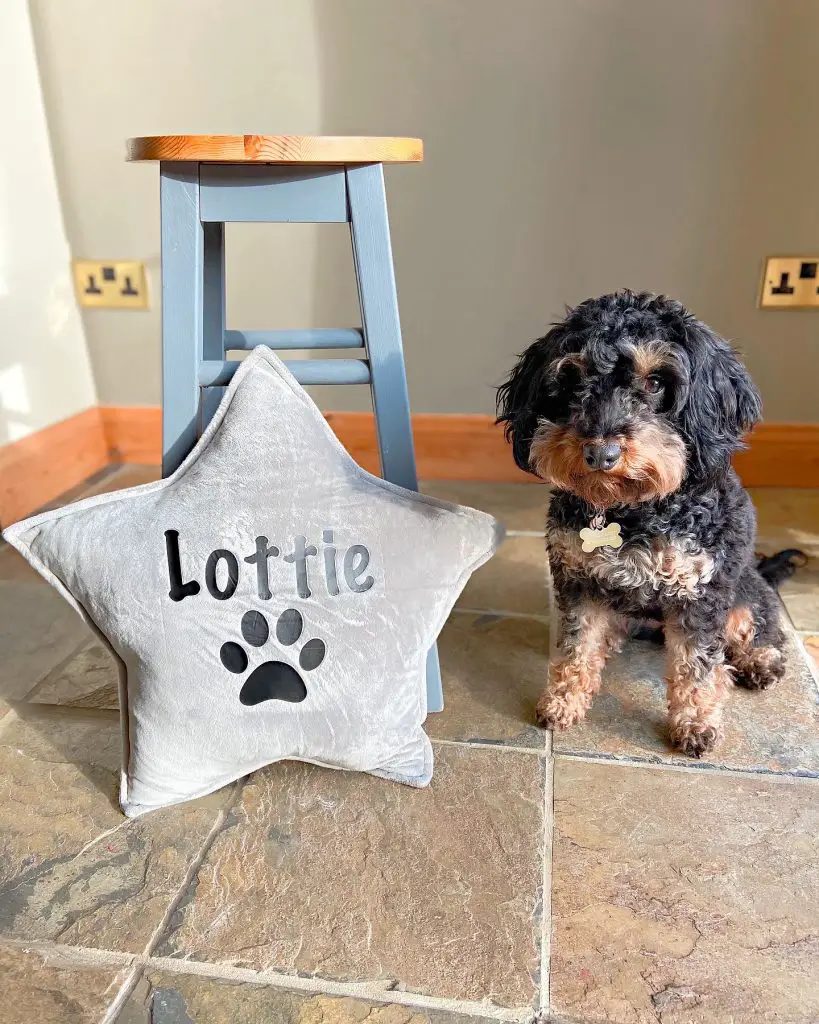 We look forward to seeing what other pet products Cookie Dough Kids launch in the future and can't wait to continue to promote and LOVE their products!